You can read all the self-help books out there and 'like' every inspiring quote you see on Instagram or Pinterest, if you don't do the work and take the actual steps, your life will NEVER change. Not for good.
​
​
Reading about change will not make you change; actions will. And to take the RIGHT ACTION, you must 1) face yourself (your true self with all its magic and demons); and 2) Express it.
​
That's what we'll be doing here, in this Transformational writing exercise.
​
And so, this workbook, is now your new best-friend. Your companion for the next few days as you bravely face yourself and move toward the YOU you know you truly are inside.
​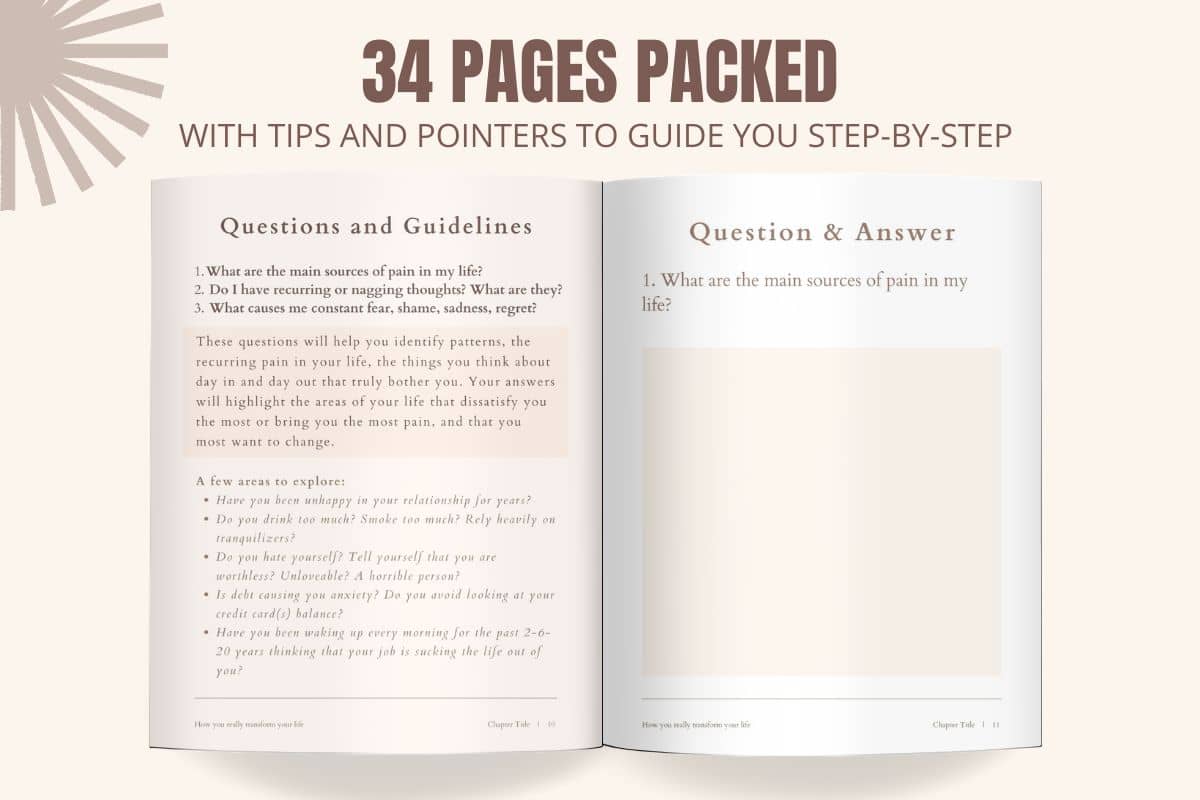 ​
I've created this FREE Transformation Workbook specifically to guide you through these uncomfortable questions. But remember, for this exercise to be successful you must tell the truth. It's not about judging yourself, it's about telling the truth.
​
​
Your FREE Transformation Workbook includes:
​
1) 37 pages packed with tips and pointers to get you from feeling lost to knowing the next best steps to get your life back;
2) A complete step-by-step roadmap to guide you through your transformation journey;
3) 11 questions and prompts for self-discovery.
​
​
After entering your email, you will automatically receive your Workbook in a PDF format. I recommend you PRINT it, the fill out the answers comfortable by hand.
​
Don't forget to send me an email to let me know if you find this workbook helpful 😉
​
​
And remember, it's okayy if you fall down once or twice... or 100 times!
As the (very wise) proverb goes: Fall down seven times, get up eight".
​
That's how you change.
That's how you accomplish anything worth accomplishing.
​
​
​
P.S. After you sign up and if you haven't received your Workbook, make sure to check your Spam folder!
​